Used Luxury Car Buying Guide
Many people consider buying a luxury car a status symbol and accomplishment of success in life. Used luxury vehicles cater to buyers' needs who wish to make their dream come true.
By taking advantage of Car Depreciation, buying a used luxury car fulfills your personal goals and lets you enjoy superior ride quality.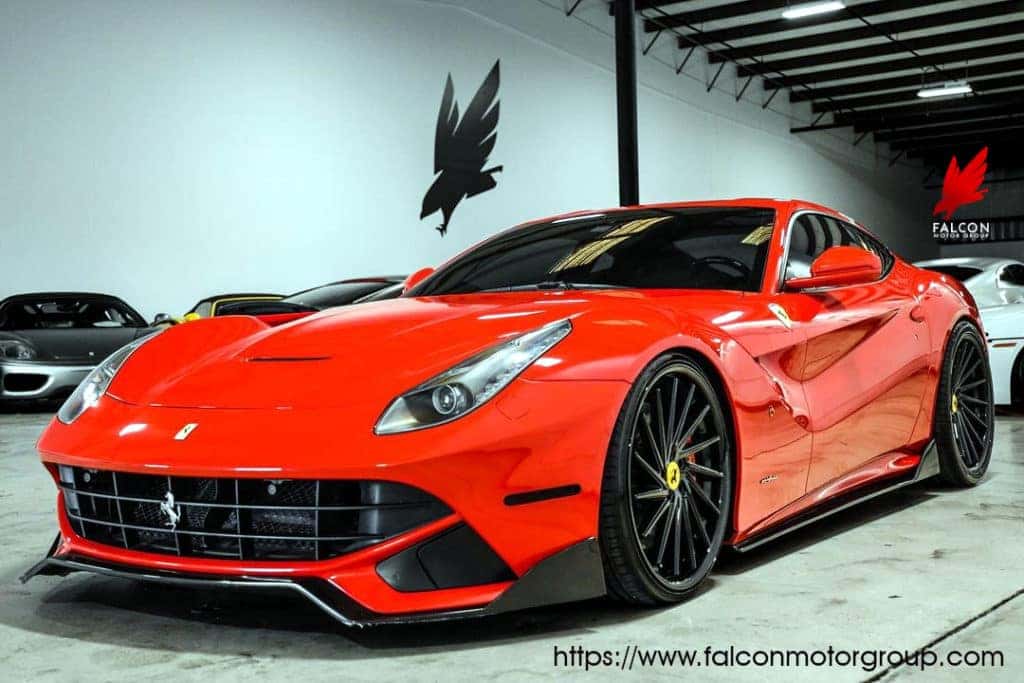 In this post, we will discuss everything you need to know before you decide to purchase a used luxury car.
Table Of Contents:
Taking Advantage of Depreciation:
Like every other car or vehicle, luxury car value depreciates over time. Usually, brand new cars suffer 20% depreciation within the first 12 months of the purchase. The depreciation value for Luxury Cars and Exotic Motorcars is even higher during the first five years.
You will find some mass-produced used luxury cars cheaper than their original MSRP. You can take advantage of this drop in selling price to own your luxury car at a fraction of its initial value.
You can find most used luxury cars retailing for about 50 percent less than when they were new. Thus owning a luxury vehicle considering the selling price at depreciated value makes sense most of the time.
Buying Higher End Car at Lower Price:
Any luxury car manufacturer makes a car that offers excellent comfort and quality with first-class engineering. Even a new top model regular car most often cannot match the level of quality that a luxury car brand and model offer.
View this post on Instagram
Luxury cars often have premium leather seats, ventilated and heated seats, climate control air conditioning, spacious interiors, premium gadgets, and cruise control options.
By spending as low as $50k to $90k, you get a diving experience made for a multimillionaire. In addition, in the years afterward, a luxury car's depreciation is less severe than regular vehicles. Thus it is advantageous to get behind the wheel of an luxury exotic car.
Well Maintained by Previous Owner:
Multi millionaires or billionaires usually buy new Luxury or Exotic Cars as first owners. Thus one can be most assured that the owners took good care of their investment with routine and on time maintenance at the manufacturer.
Used luxury cars often look good and are well maintained by the first owners. Some of these owners want to get hold of new cars every few years through leasing, and they sell the vehicles in good condition to get the maximum value in exchange for a newer model.
View this post on Instagram
First-hand owners get all the manufacturer or dealer services done for the vehicle and replace parts in the warranty period, which gives a used luxury car buyer peace of mind that the car has been well maintained.
You will probably catch a good deal when buying a car with less mileage on the odometer.
Extended Warranties on used car purchases:
Luxury Used Car Dealerships often provide comprehensive warranties covering services and maintenance for a specific time.
Certified Pre-Owned cars fall in this category, where the manufacturer of used car dealers offers extended warranties. Third-party warranties may also be available depending on the deal.
Extended warranties save you much money that you might have to shell out on repairs and maintenance of your luxury car.
Get a Comfortable Ride:
Luxury Cars are known for excellent comfort, safety, and Convenience. The cars have all modern-day amenities like climate-controlled air conditioning, luxurious seats, a high-end stereo system, an infotainment center, power wipers, mirrors, steering, and cruise control.
They also get equipped with the highest safety standards and navigation systems.
Comfort and Convenience are the main criteria for luxury car manufacturers. Thus all the basics are sorted out in most models. You will not get all these additional accessories even in a high-end model of a regular car.
It is one reason most people look at the value additions a luxury car offers compared to its counterparts.
Take-Home Highly Safe Car:
Luxury cars have the best computer-controlled safety systems that make your ride safe.
You will enjoy the highest safety when buying any luxury car; even if it is a 5-year-old model. The aged luxury car surpasses even the top-of-the-line regular car model selling this year with regards to safety.
View this post on Instagram
Features such as backup cameras, blind-spot monitors, rear cross-traffic alert, intelligent cruise control, keyless entry, top-of-the-line airbags, and seat restraints are exclusive to luxury motorcars.
Lower Insurance Cost:
The depreciated value of a used or pre-owned luxury car affects the insurance cost. You will enjoy the lowest insurance prices close to regular new car models.
Lower insurance costs will help, when you adjust your finances to pay the monthly payments.
The average monthly payment was nearly $600 for a used luxury car in 2022 compared to the monthly installment of a new car purchase of around $750.
Choosing certified pre-owned cars over regular used luxury cars:
If you are confused about choosing a certified pre-owned or used luxury car, here is a significant difference.
Used Luxury Cars may have some underlying issues, which the seller will indicate, and the vehicle is to be purchased as-is.
In pre-owned certified exotic cars, the used car dealership or the company inspects the vehicle's condition. It fixes if the problems are minor or repairable. Then creates a vehicle condition report and sets a deal and price.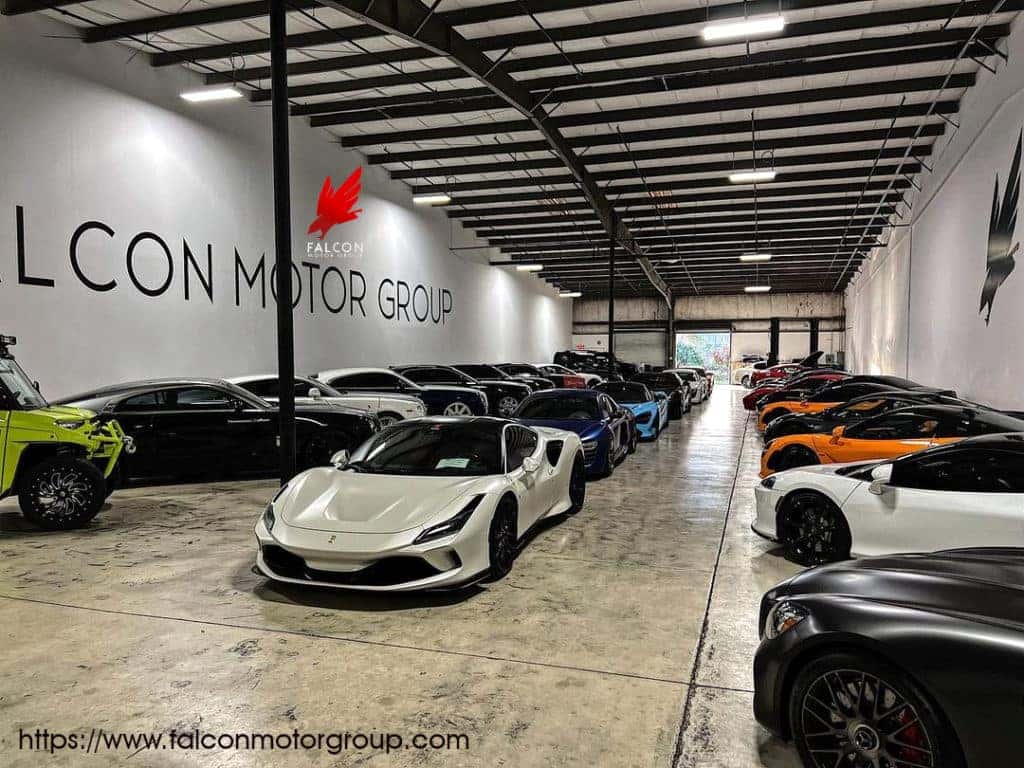 In addition, most pre-owned certified cars come with an extended or third-party warranty which can be helpful for maintenance and repairs for at least 3 to 5 years.
Suppose you are inclined towards purchasing a used luxury car without the certification from a used car dealership. In that case, you should be ready to get it appropriately inspected and check everything before you sign the deal.
If it is a pre-owned certified car, sometimes the car might be leased by the first owner from the company. Leased vehicles are in excellent condition, as the company repairs them and replaces any damaged parts during the lease period.
In comparison, a first-hand individual owner of a luxury car may or may not replace every vehicle part damaged when they use it. They might intend to sell it after a certain period, so they may not bother about maintenance as much as a leased car dealer.
Hence it is wise to choose pre-owned certified cars when searching to buy a used luxury car.
If you are lucky, you might find an owner who did good maintenance of his luxury car, which can sometimes be seen on a CarFax vehicle history report, or by obtaining service records from the car manufacturer dealer. In such cases, you may opt to buy it. Assuming that it has some manufacturer's warranty still left. In scarce circumstances, you can find owners who sell it within two years, so such cases would be considered an opportunity.
Now that you know the main advantages of buying a used luxury car let us discuss important things you need to pay attention to while searching and buying.
5 Tips for Pre-Owned Luxury Car Buyers:
Get a Vehicle Diagnostics Report:
The luxury motorcars fit many sensors, controllers, computers, and modules that communicate with each other to give your vehicle the specific feature.
The electronics failure can cause the car not to start or cause issues while driving. Hence it is vital to get a vehicle diagnostic scan performed. It might cost you a few hundred dollars and it will tell you the electronic components status of the car control system.
Luxury sedans have a patented control system that costs vast money to replace. It could be a deal-breaker if the diagnostic report shows too many red flags, which cost more.
Pre-Purchase Inspection Report:
A Pre-Purchase Inspection (PPI) done by a trained technician and shop contains a comprehensive report of issues and problems that the technician finds after thoroughly inspecting the vehicle from rims to the roofline.
We suggested getting the PPI report before buying any used luxury car, except for certified pre-owned vehicles. It might cost you a few hundred dollars, but the report will clarify any doubts you have in mind.
PPI will give you peace of mind and long-term insights on what to expect from your used car purchase regarding repairs and maintenance.
Check the Car Control and Command System:
Every luxury car comes with its own Car Control and Command System. You should test it thoroughly for Bluetooth connectivity to ensure it can make and take calls.
Play media via the stereo system, turn on air conditioning, power wipers, car lock and unlocking, lights, buttons, switches, toggles, and joysticks.
Make sure that everything works as expected and note down if something is not working, as reported during the car deal.
You may need to reset the control system if it does not boot up or does not work as expected, crashes or lags. Ask for software updates (the latest stable) for hassle-free operation.
Modifications and Upgrades:
Some first-hand owners replace important stock parts like wheels, brakes, exhaust, and control system software. These are usually high quality aftermarket parts that you want to ensure were installed properly, if this has been done, check if the original parts also come with the vehicle so that you may return it to stock if desired.
A simple rule of thumb is that you stick with the stock vehicle and stock/manufacturer-recommended accessories if you are a first-time used luxury car buyer. It will keep you worry-free about luxury car maintenance.
Check the battery and Test drive:
The battery is the crucial component of the car, and it should be healthy for high-tech features to be operational. During your dashboard inspection, if you find the dashboard flickering/blinking or behaving funny, it could be due to poor battery.
If that battery is dead or low in power, consider switching to a spare battery during your test drive. During your test drive, observe vibration, cabin noise levels, and unusual sounds, and listen to the engine and acceleration.
It would be best if you took a mechanic or qualified technician for a ride. The person can identify some issues that you may overlook.
Luxury cars may come at a lower price to own. Still, the maintenance costs are always on the higher side, so you must have some budget set aside for maintaining your luxury motorcar.
A luxury car may not be the right choice for you if you tick one or more of the disadvantages below:
• Though luxury cars are most reliable and built well, they are not resistant to repairs. Like any car, these vehicles go through wear and tear and need repairs and replacements timely for optimal performance.
• You need to import spare parts from other countries due to stock unavailability.
• Fewer local mechanic shops that take vehicle repairs are also some disadvantages associated with a luxury vehicle.
• Lower fuel economy is the most common issue in luxury cars as the manufacturer's top priority is not fuel efficiency.
• Less seating capacity is also an issue in some luxury car models as they can seat only two people due to their design.
Conclusion:
The consumer can weigh the pros and cons and consider the lifestyle, budget, and maintenance to decide to buy a pre-owned luxury car.
If you are searching for a dealership with a vast inventory of pre-owned certified luxury cars, Falcon Motor Group should be on your list.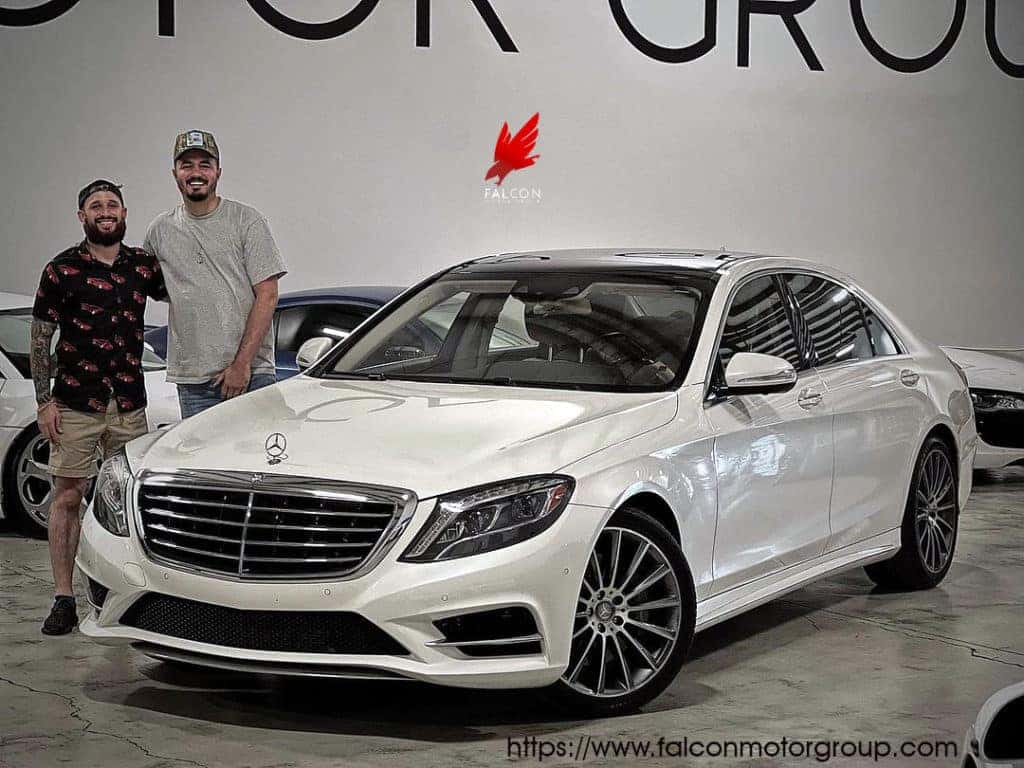 Visit our used luxury car inventory and contact us.
Falcon Motor Group has friendly associates and executives who can help you choose the right luxury car to fulfill your aspirations. Contact Falcon Motor Group today at 407-664-1194.